Summer is prime time for weddings, and there sure have been alot of them lately! I've seen so many people recently (either on Facebook, blogs or Twitter) talk about planning their wedding. Unfortunately, I've also seen so many girls stress out about planning their wedding. The question I want to ask them (and you) is why? Planning my wedding was one of the coolest and most exciting experiences of my life! I loved (almost) every minute of it and was actually sad when it was over.
I started thinking about the parts of wedding planning that might be the most stressful and wrote down some of the most important points.
1. Do you really need to get married in six months? Possibly not. We got engaged in March 2010 and we got married in July 2011. Originally we wanted a September or October wedding, but having only six months to plan was more stress than we wanted. If you do need to get married in a short time period, consider planning a smaller scale ceremony and reception or hiring a wedding planner to assist you.
2. Ultimately, it doesn't matter what your friends and family think. It's your day. This may rub some people the wrong way. Let me explain: I had so many people tell me, "this is the way that things should be" or "it's always been this way." You know what I said to that? It's my wedding and I'll do things the way that my future husband and I want to do it.
3. Along the same lines, screw traditions. For example, it's "proper" etiquette to hand write the address on every single invitation. I don't have wonderful handwriting and I didn't have the extra money to pay a calligrapher. So do you know what I did? Printed out the addresses direction onto the envelopes. No one said anything to me about it. It takes just as much time to make sure this is done perfectly than it does to hand write them, so the argument about it being a labor of love doesn't get to me. I'm somewhat of a "techie" so this was personal to me.
4. You don't have to spend your life savings to have a beautiful wedding. If you want to, have at it. That's your deal. I was fortunate to get married in small town South Carolina and not in a big city. Sure, I may have ended up compromising on some of the things that I originally wanted, but the day ended up being absolutely wonderful. Things may be different for those of you who got/are getting married in big cities, so this bullet might not apply to you. Find ways to save money, but don't let it consume you. If you're overwhelmed by the idea of folding hundreds of placecards, pay someone to do it. Sometimes spending the extra money is worth not having to worry about it.
5. Don't let the little things get you down. When I went to my florist (Twigs in Greenville, SC. They did an amazing job!) I had only one flower in mind: I wanted peonies. I knew nothing about them, other than they were pretty and I had seen them online. The florist told me that it wouldn't be likely I could have them because our wedding was in July and they weren't in season. I was crushed for like 2.5 seconds and then told her, "okay, that's fine. I just want a pink flower. Just choose one." Prioritize the things that are most important to you and splurge there.
5. Stay off of Pinterest. I am so fortunate (most of the time) that Pinterest
wasn't popular when I got married! Sure, there were a few blogs around
that had weddings on there, but mostly I just had to use Google for
ideas. There is so much pressure on Pinterest to have the absolute
perfect wedding. I definitely this does more harm than good.
7. On the day of the wedding, don't forget to laugh! Be silly and enjoy yourself. Don't worry about all the little details or what might go wrong. It's such a significant day in your life, you don't want to remember it being all stressed out.
8. In the end, remember the purpose of the wedding. You and your significant other are joining together forever and the ceremony and reception are only a symbol of that. As long as you say 'I do' at the end of the day, does it really matter what color the bridesmaids dresses are or if you have a buffet? I don't think so. Most guests will be having too good of a time to notice these little details!
Here are a couple of great articles I found about avoiding wedding stress:
How To Tame Wedding Planning Stress by Jennipher Walters, Sparkpeople Contributor
Don't Stress Out About Trivial Wedding Details by Sharon Bradley, Yahoo Contributor
Stress Management by Nina Callaway, About.com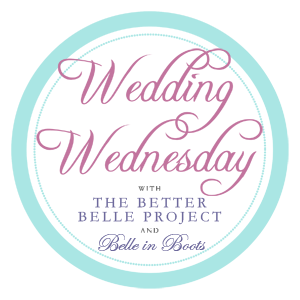 If you have gotten married, what advice do you have for future brides?
If you haven't, what do you expect to be the most stressful part of planning?