Only a few more days to go in the Ten Day You Challenge! It'll be interesting to not follow a formula after I'm done. I just hope I can keep it interesting for y'all!
Today was spent lazing around my parents' house, eating Christmas treats, and trying not to get attacked by my sister's kitten. (She tends to hiss at me…) I can't wait for our celebrations at my great-grandma's house tomorrow!
Three (of my favorite) Films:
3. Big Fish
I first saw this movie as a senior in high school and just loved it. Now, it's one of my and my hub's favorite movies. I love the thought of an older family member telling stories, whether they be true or exaggerated, as just my great-grandmother does. The imagery in the movie is beautiful, and I love the love story. It has a great cast, including one of my favorite actors Ewan McGregor. This movie is great for anyone of any age.
2. Across the Universe
If you're the type of person who likes very structured rom-coms… Across the Universe is not the movie for you. This movie has so many references to the Beatles that it just blows my mind. I wasn't a huge fan of the Beatles before this movie, but their music is blended into a gut-wrenching story that leaves you wanting more. I've heard that most people love it or hate it, and I'm definitely in the love portion of the population.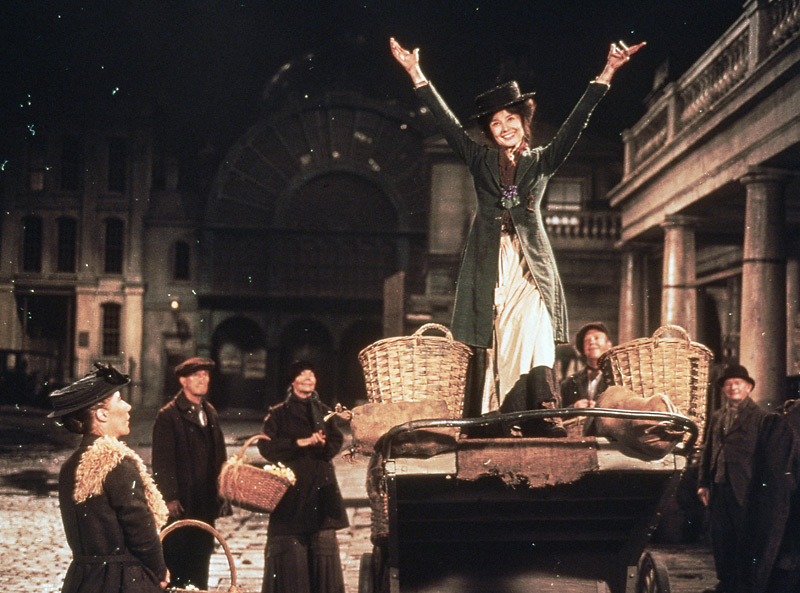 1. My Fair Lady
This movie is actually my most recent favorite of the three. I didn't see this movie until about a year and a half ago. It was one of Nick's favorites (I know…) but had heard great things about it so I decided to give it a shot. I am so glad that I did. The music is so catchy and the costumes are gorgeous. Nick actually had his away message on AIM set with the lyrics to a song from this movie when we first started dating (do you remember AIM? haha!). I could watch this movie every single day and not get sick of it… and if I remember correctly, I'm pretty sure I watched it every night for a month.
What are your favorite movies? Cult classics or widely popular movies?
Have a great Christmas Eve!