I know a lot of people say that they like "everything" when someone asks what kind of music they like… but I really do like EVERYTHING. It's almost kind of ridiculous!
I'm constantly listening to music: at work, in the car, at home, everywhere! I love listening to Spotify at work because no matter what I'm in the mood for, they will most likely have it in their database.
So what can I not get enough of?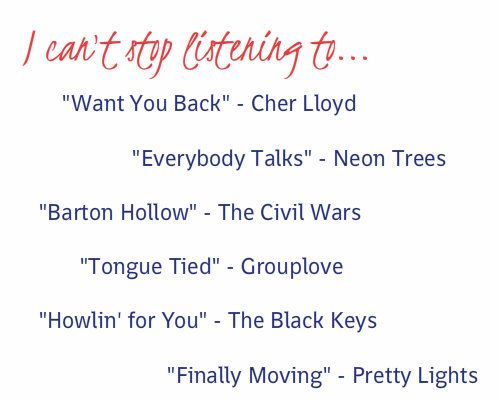 These are only a few of the songs on my current playlist right now! (And I'm not going to lie… when I found out that Cher Lloyd was from the X Factor UK, I went and looked up her audition. IT BLEW MY MIND Y'ALL. Watch it!!)


Do you like any of these songs? What can you not stop listening to?